What is Inclave?

Inclave is an advanced identity management solution that ensures that your private information and passwords are securely stored from online threats, while still allowing you easy access to your data. This technology provides users with a fast, safe, and simple way to store all their passwords in one place. By creating an Inclave account, you'll never have to worry about remembering your password again. Inclave keeps them all stored and protected and makes signing into any account more convenient and less stressful. Simplify your digital life.
Why Use Inclave?
Inclave also offers Lucky Legends users the utmost privacy. Your information and passwords are kept entirely safe secure. No more writing your password down and hunting for the piece of paper any time you want to access an account. No more storing your passwords on your mobile device and risking their discovery in the case of a theft.
Log in to your Lucky Legend saccount in two clicks. The ultimate casino experience at Lucky Legends is always just seconds away thanks to Inclave.
How to Use Inclave Password Manager/Solution
To use Inclave for your Lucky Legends account, you must first register with Inclave. The process is easy:
Step 1.
Go to Inclave.com.
Click "Registration" in the upper left corner of the homepage.
Step 2.
Fill out the form with your personal information.
Inclave incorporates advanced technologies to create a platform that keeps you protected and makes your life easier. These solutions include:
Biometric Login
Facial recognition software allows users to easily log in to their accounts by scanning their faces or fingerprints. Now, there is no need to sort through your papers or files searching for your log-in information!
2 Click Sign-in Process
Since your passwords are stored all in one place, logging into any of your accounts takes just two clicks. These streamlined solutions save you time, so you can spend it doing what you love.
Complete Visibility Over Accounts
With Inclave, you will receive immediate notifications of suspicious activity. You have access to see who, when, and where your accounts have been accessed.
Protects Against Attacks
Your passwords are kept totally safe and secure thanks to Inclave's advanced encryption technologies. Only you have access to your personal information and private data.
How It Works With Your LuckyLegends Account
When you store your Lucky Legends password on Inclave, accessing your casino account is quicker and easier than ever before.
And it doesn't matter on which device you want to play. Inclave's identity management solutions are compatible with all devices and browsers. If you initially store your passwords on Inclave through your laptop, you can still access your accounts while using your phone or any other mobile device.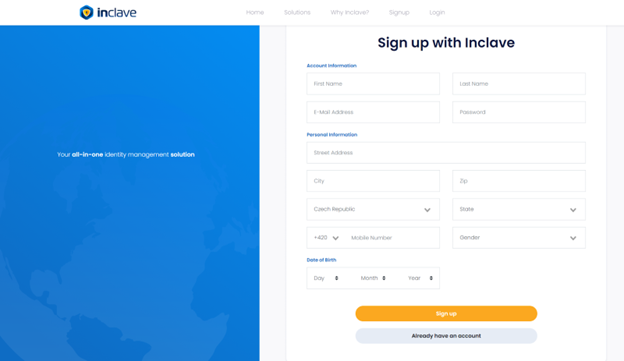 Click "Sign up"
Step 3.
After you click "Sign up," you will be taken to this page and asked to verify your email address. A 6-digit code will be sent to your email. You have the option of pasting it in the spot seen below, or by simply clicking the link in your email.
An easier digital life is just moments away!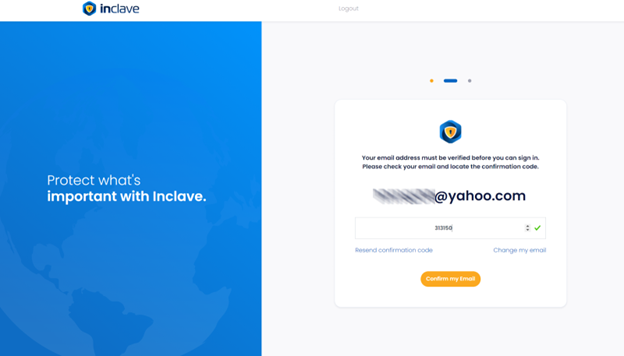 Step 4.
You will be taken to your home screen where you can customize your settings and preferences and begin safely storing your passwords and information.
An easier digital life is just moments away!